Lenses
---
Like taking picture? Like Holograms? Then you want to know this.
Lenses help make images and pictures by focusing light. There in telescopes, satellites, camera, phones, glasses and even contacts are a type of lens.
They come in two types Concave and Convex.
Convex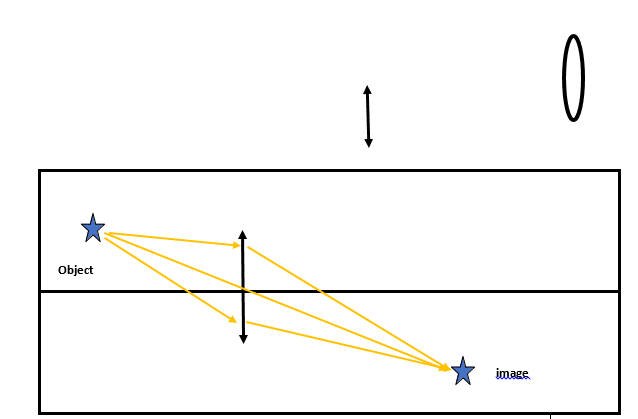 These lenses are used in cameras Convex lenses look like:
and drawn in ray diagrams as
Convex lenses can generate real and virtual images. At the image location a real image is created since you can see the object here. As a bi product it also makes a virtual image as we would naturally interpreted the object as being located at the virtual image point.
Virtual images are found by following the rays that create an image back to where the source should be.
Concave
Concave lenses are used in projectors and with hologram technology.
These lenses don't focus light onto a point rather they diffracted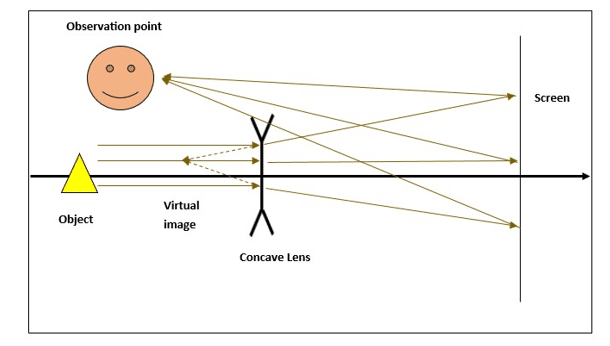 away from each other. They look like
With concave lenses there are no real images as no image can be seen at a point. As a result, a virtual image is created but we can observe the object by looking at the rays after they reflect of a screen.
Magnification
---
Lenses will also magnify images as a result we have a way to quantify the magnification, so we know what these lenses do.
M(agnification) = Image height/Object height
Magnification has no units as the heights are measured in cm or mm.