Quadratic Equations
---
L.O To be able to solve quadratic equations through factorising, completing the square and using the quadratic formulae.
On the previous sheet we learnt how to factorise quadratic equations. If you are told to solve a problem like x2 + 6x + 8 = 0 then the way to tackle it is to factorise first. After factorising you get (x+4) (x+2) = 0 you have to work out different values of x that can go in the brackets that will make the equation work.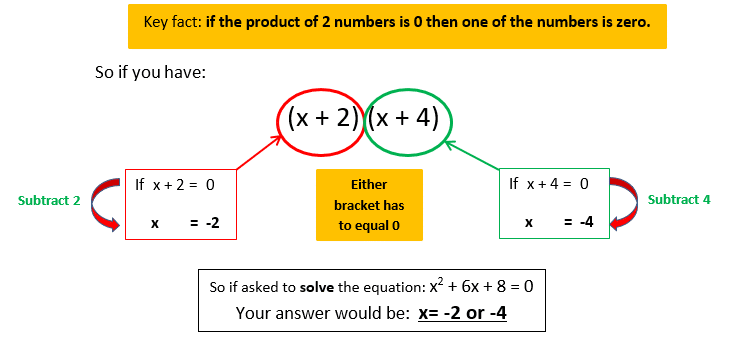 Example 1:
Solve the equation x(3x-2)=0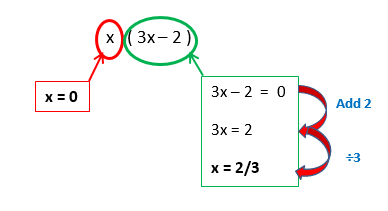 Solve the equation x(3x-2)=0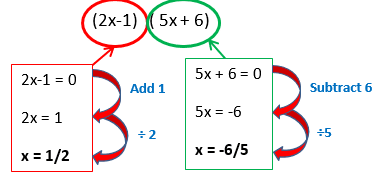 Example 2: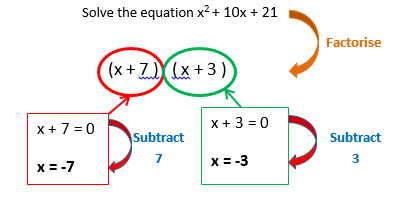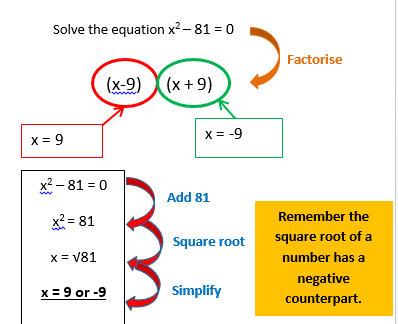 Solving by Completing the Square
Sometime the quadratic equation can't easily be factorised, in that case you have to "complete the square", this is denoted by the following equation:

Example 1: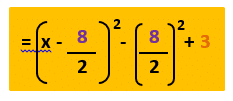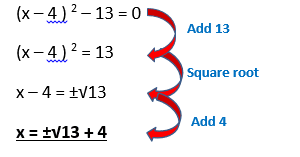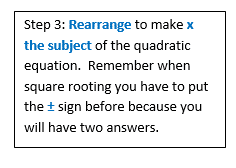 Example 2: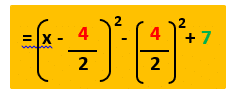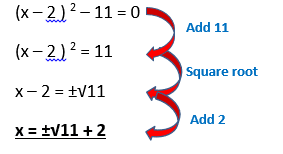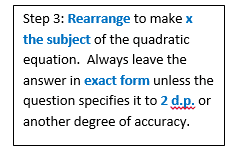 Solving using the Quadratic Formula
In calculator papers you will be expected to use this method of solving quadratic equations. It is simpler than it appears, you have to insert the correct numbers into the correct part of the equation and write the answers to the specified degree of accuracy.
The formula for a quadratic equation in the form ax2 + bx + c is :